Email
Green Mountain Access Email Powered by Zimbra!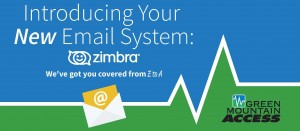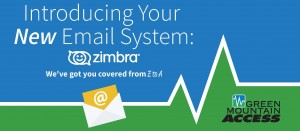 Your Green Mountain Access high-speed Internet now includes complete access to the Zimbra email platform, offering a suite of convenient features to help you stay organized and connected.
Email – an easy-to-use and powerful email platform.
File Sharing – stay organized and connected, and easily share files with family, friends and colleagues directly from the cloud.
Address Book – easily store and organize all of the contact information for people with whom you communicate.
Calendar – multiple calendars for work and personal schedule that can be shared with co-workers, family and friends.
We encourage you to try out all of the advanced features and functionality that our new email platform has to offer. Our local technical support is here and ready to assist you with your needs.
GMA Tech Support: 1.888.321.0815
Email: support@gmavt.net