Community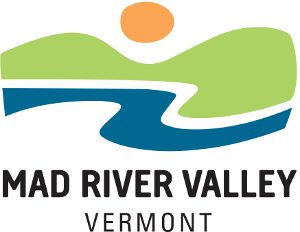 Waitsfield and Champlain Valley Telecom shows its commitment to the communities we serve through the various community relations programs we maintain.
Civic Organizations
Bristol Recreation Department
Hinesburg Community Food Shelf
Western Slopes Business Association
WCVT Contributions Committee
Waitsfield and Champlain Valley Telecom maintains a Contributions Committee consisting of employees, who review and assess requests from the community for financial support.  For more information, contact Lorraine Keener at (802) 496-8379.
Scholarships
Waitsfield and Champlain Valley Telecom provides a scholarship entitled the Eunice B. Farr Incentive Award to each public high school that students from our service area attend. This includes: CVU High School, Harwood Union High School, Mount Abraham Union High School, Vergennes, Middlebury Union High, and Mount Mansfield Union High School.
The criteria of the scholarship is as follows "the award should be presented to a graduating senior that plans subsequent education, be it college or trade school. The faculty should select an individual that has shown a steady improvement in his or her academics, but is not necessarily at the top of the class. The award is designed to benefit a hard working graduate that his or her instructors have found to demonstrate a sincere effort to improve grades/results and plans continuing education."
FRS (The Foundation for Rural Service) Scholarships & Grants
The FRS is a 501(c)(3) nonprofit organization based in Arlington, Va., that serves rural communities across the United States. Established in 1994 by the NTCA, which Waitsfield and Champlain Valley Telecom is a member of, the FRS educates the public about the benefits of a nationwide telecommunications network and promotes rural connectivity as an essential link in this network. FRS believes that rural communities—regardless of their size or location—deserve the same connection to the world as do residents of urban areas.  FRS supports rural telcos by providing information, products and educational opportunities to increase their community involvement.
For more information and applications, visit the FRS website at www.frs.org or contact Lorraine M. Keener at 800-496-3391 or email lkeener@wcvt.com.
FRS Grant Program
As part of its ongoing commitment to rural communities across the country, the Foundation for Rural Service provides annual grants for communities served by NTCA members. The goal of this program is to support local efforts to build and sustain a high quality of life in rural America. Grants will be concentrated in four major areas:
Business Development
Community Development
Education
Telecommunications
Grants can range from $250 to $5000 that go back in to rural communities, every year.
FRS grants will allow rural communities to take that first step towards a project or plan that can help better the lives of those around them – whether it is smart boards in schools, a Main Street beautification project, better agricultural equipment for farms, start-up money for young entrepreneurs, or basic computer classes. These funds help rural Americans invest in their communities in meaningful ways.
The Foundation will give priority to proposals that foster collaboration among different community agencies, and local government, reflect a comprehensive approach to community development, promote community participation and engagement, and make rural communities a better place to live and work.
Foundation for Rural Service information
FRS College Scholarship Program
The Foundation for Rural Service (FRS) offers an annual college scholarship program to help further higher education among rural youth. FRS awards a one-time $2,500 scholarships to students from rural America for their first year of college, university or vocational-technical school. Each student is sponsored by an NTCA member company. FRS funds $2,000 of each scholarship, and the sponsoring company awards the remaining $500. The FRS College Scholarship Program seeks to encourage students to return to their rural communities upon completing their education.
Sponsoring a student for the annual FRS College Scholarship Program is a one-time investment that will last a lifetime. The program empowers rural youth by giving them opportunities for higher education. Our hope is that these students return to rural America to enhance and enrich their rural community with education and experience.
The application for the FRS College Scholarship Program is available each October for the following year's program. Applications must be postmarked to FRS by March 1st of each year and winners will be announced by May 1st of that year.
FRS College Scholarship Program information
FRS Youth Tour
Every summer, the FRS Youth Tour brings together high school students from across rural America to visit our nation's capital and learn about rural telecommunications. The tour provides a forum for teens to meet and interact with their peers from other rural communities, as well as, key legislative, regulatory and government figures. Since its inception in 1995, the youth tour has hosted thousands of students.
NTCA member companies can sponsor a student from their local community. FRS leaves the selection of the youth tour participant completely up to the telco. The program offers sponsoring companies an excellent public relations opportunity by increasing their connections with local schools and the community in the rural areas they serve. For more info, visit FRS website.