Fiber to the Home
Fiber-optics are used extensively throughout our network to deliver fast and reliable service. Fiber is the backbone infrastructure that carries all voice and internet traffic throughout our network and to the outside world. WCVT is constantly expanding our fiber-to-the-home network, serving more businesses and residential customers with fiber-optics each and every year. We are currently in the process of replacing the copper facilities in select areas with state-of-the-art fiber-optics. While it will take time to reach all of our customers with fiber, WCVT is continually investing in the network to provide faster speeds and deliver next-generation technology available to its customers.
Get Ready for Lightning-Fast Internet with Fiber Optics!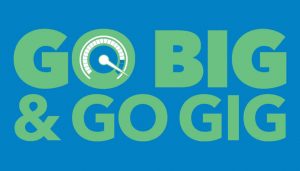 We're excited to bring you the next generation of high-speed internet technology, which is all part of our commitment to keep you connected today and tomorrow. Fast and reliable internet is what you want, and that's what we deliver!
Fiber will enable you to access services including ultra-fast internet with speeds up to one Gig — the equivalent of 1,000 Mbps. With Gig speeds, a 2-hour movie can be downloaded in as fast as 8 seconds!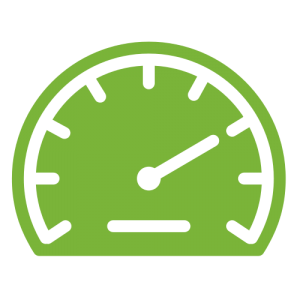 Faster Internet Speeds
Fiber optics have a much greater capacity than traditional copper lines. This means the capability for faster and much more consistent Internet speeds. With Fiber, you'll get speeds up to 1 Gig – that's 100 times faster than a common 10 Mbps residential connection!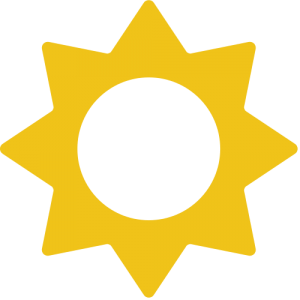 Greater Reliability
Fiber-optic cables are less susceptible to glitches than traditional copper wires and can withstand the shock and vibration from inclement weather. This means you can look forward to a virtually trouble-free internet connection.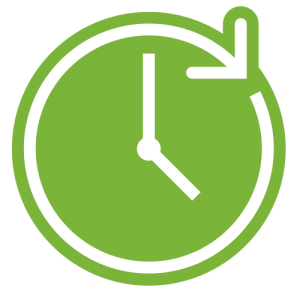 Enhanced Flexibility
Fiber is considered to be a future-proof technology. It can deliver not only the services WCVT now offers but also the services which may be developed in the years to come.

---
Whole Home Wi-Fi
A single Wi-Fi access point provides great coverage in the majority of installations. However, there are situations where one access point isn't enough to provide the desired Wi-Fi coverage, such as large homes with multiple levels or construction materials that aren't conducive to transmitting wireless signals.
If you need additional Wi-Fi coverage, ask about our premium Whole Home Wi-Fi, which utilizes one or more access points placed at strategic locations. This means that no matter where you are in your home — from the basement craft room to the backyard patio to the man cave in the garage — you'll have access to fast and reliable internet service.
Whole Home Wi-Fi Service is available starting at just $5.45/month.*
This service lets you:
Maximize Wi-Fi speeds and capacity
Eliminate dead spots
Easily add additional access points to increase coverage
Stay consistently connected while moving through your home
Additional Wi-Fi access points can be added for just $5.45/month each. Whole Home Wi-Fi requires Green Mountain Access high-speed inter-net service and a modem/router. Additional terms, fees and conditions may apply.
---
Battery Service Plan
For only $5.95 per month, WCVT's Battery Service Plan protects you against failures not covered by batteries that have reached their end of life.
WCVT's Battery Service Plan also covers your inside wiring and jacks, as well as full replacement of your battery and/or charger at any time due to a performance failure.
WCVT's Battery Service Plan takes effect immediately upon enrollment and has a minimum commitment of 24 months. A $50.00 early cancellation charge will apply if the plan is terminated within the 24-month period. WCVT will not replace ONT batteries due to normal battery depletion during commercial power outages. Batteries will recharge automatically once commercial power is restored or with the use of a generator. Additional battery capacity can be purchased from WCVT.
More information about the battery service plan
---
FAQs
Fiber-to-the-Home (FTTH) refers to the installation of fiber-optic cables and equipment to carry digital information directly into your home or business. Fiber-optic cables are made up of hundreds of thousands of fibers, which are long strands of pure glass about the diameter of a human hair. Compared to traditional copper, fiber-optic cables are more reliable, provide higher bandwidth, and can transmit data faster over long distances.
When it comes to internet speeds, you're probably used to seeing them expressed in Mbps (Megabits per second) — such as 10Mbps or 100Mbps. Thanks to fiber, get ready to add Gig to your internet speed vocabulary. A Gig (Gigabit) is the equivalent of 1,000Mbps.
1. Engineering
A WCVT engineer will make a site visit to your area as we begin the fiber installation process. A service appointment is not necessary at this time since access to the inside of your home or business is not required.
2. Fiber-Optic Cable Installation
We'll run a new fiber-optic cable to the exterior of your home or business to replace the existing copper cable.
3. Service Activation
We'll schedule an appointment with you to arrange inside access by a WCVT Service Technician to complete the installation of your fiber service. This will involve the following:
Installation of the optical network terminal (ONT) and Wi-Fi router
Completion of any required inside wiring
Activation and testing of your new fiber-optic service
A WCVT Service Technician will explain your new fiber service and answer any questions you may have.
4. Experience Fiber for Yourself
Congratulations, you now can begin enjoying the benefits of your new high-speed fiber-optic connection.
There is no cost to you for the conversion to fiber if WCVT is choosing to replace the existing copper cables in your area's network.* In addition, there will be no change in the monthly charges for the WCVT services you currently use, unless you decide to upgrade your internet speed or subscribe to our premium Whole Home Wi-Fi-service.
*If you have a customer-owned service drop you installed, charges may apply. An engineer will review your options with you.
Fiber-To-The-Home requires electricity in your home or business to operate (unlike traditional copper based phone services). This means the optical network terminal installed at your home must be locally powered.
WCVT will install a battery backup unit at no charge at the initial installation of your fiber-optic service if you subscribe to active voice telephone service. This will allow you to maintain emergency 9-1-1 calling capabilities in the event of a power outage. If you do not subscribe to voice telephone service, a battery backup unit will not be installed unless you choose to purchase a battery backup unit from us.
With speeds of 1 Gigabit, everything you do online will happen much, much faster. If you're tired of waiting around for things to happen, quit waiting and upgrade to our ultimate speed.
You'll be able to enjoy all this and more!
Stream videos, movies, and TV shows seamlessly.
A Gig connection enables you to stream high-definition (HD) video content with virtually no delays or buffering.
Easily handle multiple users and devices connected to your network.
With a growing number of internet-connected devices in homes and business-es, each user's speed can decrease. This won't be a concern with a Gig connection, since it offers plenty of bandwidth for everyone.
Download and upload files, photos, and videos at incredible speeds.
Large files that used to take minutes (or even hours) to download or upload can be done in seconds with a Gig connection.
---
More Information
Waitsfield and Champlain Valley Telecom has been serving the Mad River and Central Champlain Valley since 1904. Locally owned and operated, our goal is to provide you with fast and reliable internet and related services along with the technical support to keep your connections running smoothly.
If you have any questions about fiber optics, please feel free to contact us.
Customer Service: 800-496-3391 or complete the contact form.
Our dedicated Customer Service Representatives are available Monday-Friday from 8:00am to 5:00pm.