When your Wi-Fi coverage isn't enough…
Wi-Fi has become a critical part of your home network that you rely on each and every day. Your laptops, smart phones, tablets, web cam, smart tv's, gaming devices, and even your thermostat(s), all connect to your Internet connection via Wi-Fi.
Often we don't think about the increasing number of devices that we are connecting to our Wi-Fi. Historically, we relied on wired connections to do the heavy lifting, but, in today's wireless environment, we need a reliable, secure Wi-Fi network to provide coverage throughout your home.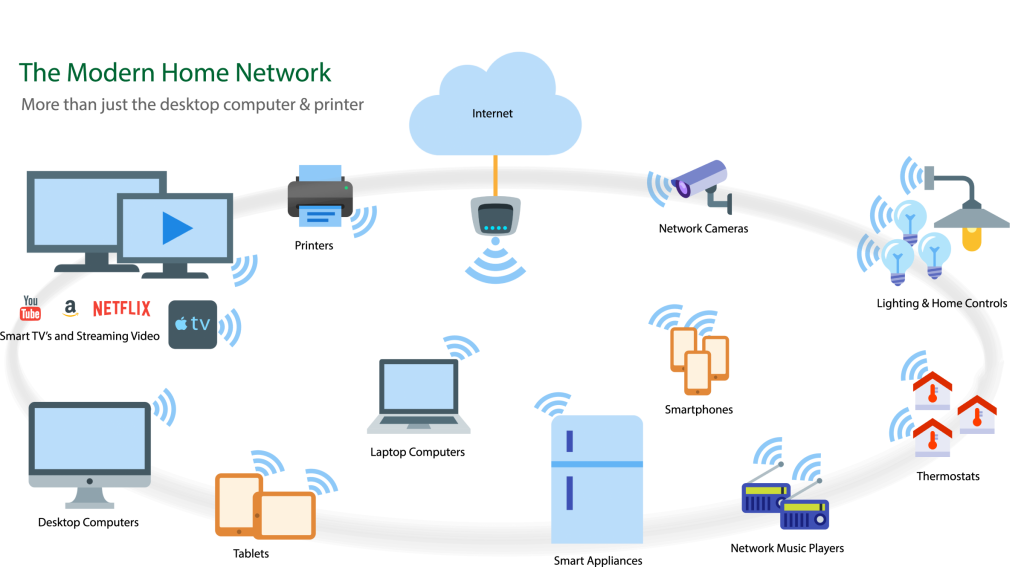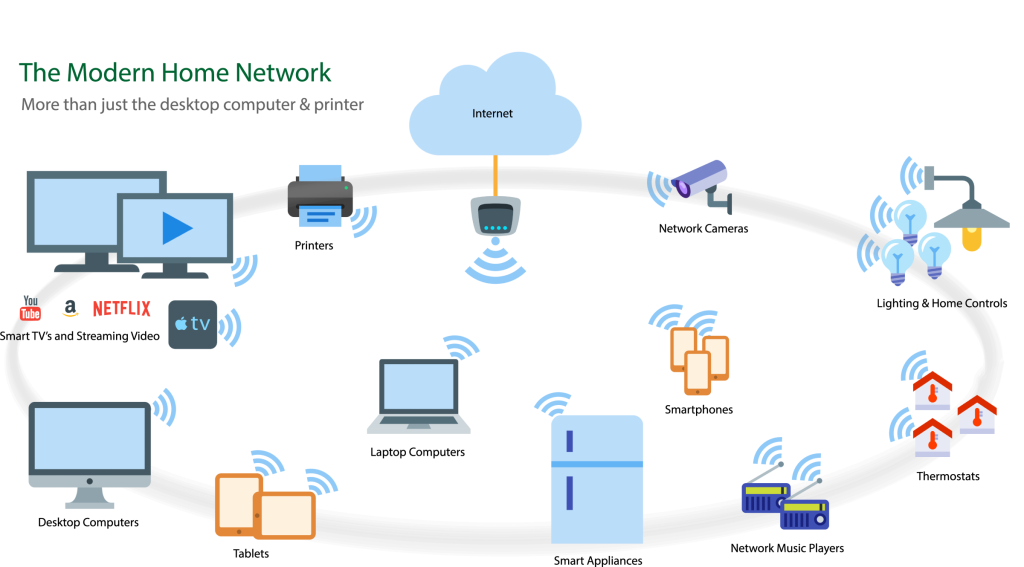 With our Whole Home Wi-Fi, you can enjoy improved Wi-Fi coverage and performance.  Our solution is designed to optimize the Wi-Fi throughout your home helping to eliminate dead-spots while boosting performance and reliability.
Whole Home Wi-Fi Case Studies
See how others have successfully transition to a much better meshed & managed home Wi-Fi setup.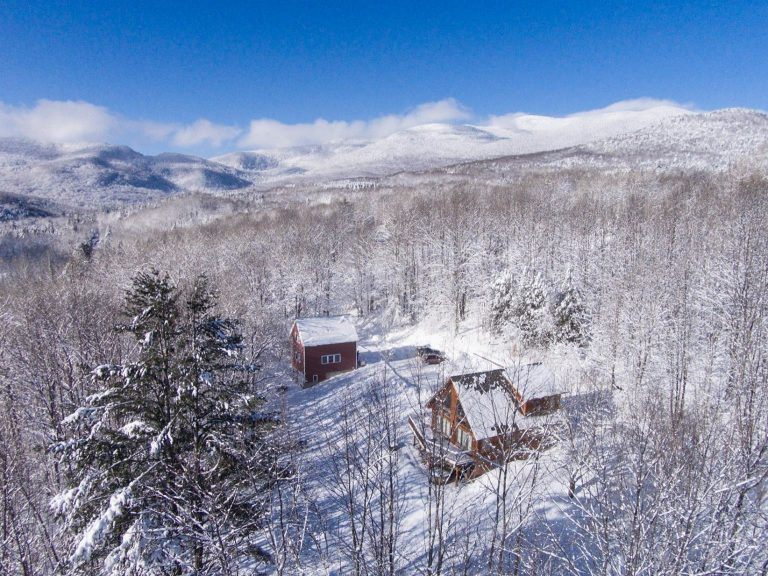 We drastically improved the Wi-Fi coverage and reliability at a Mad River Valley home and home tech office with AirTies meshed wireless Details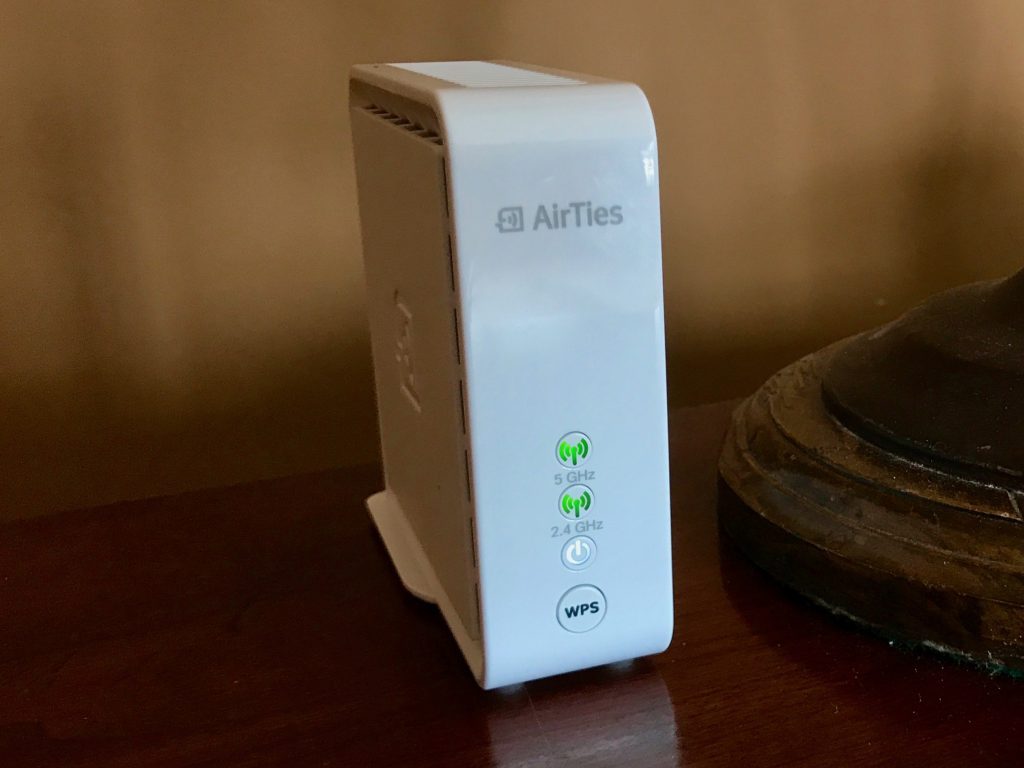 Typical Vermont minor cell phone coverage with a lot of devices = time to step up the basic WiFi so that the technology works on this farm, including the outbuildings Details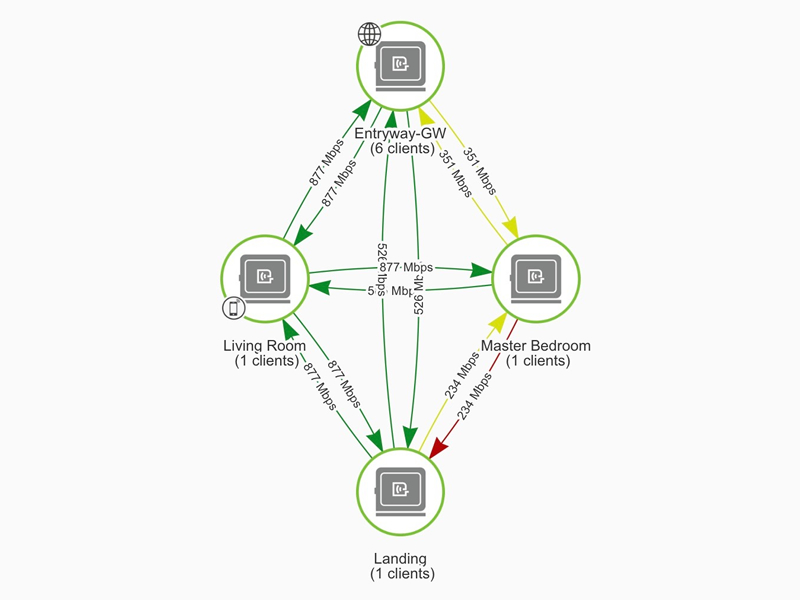 We see a lot of Vermont homes with multiple levels, long main levels, and just plain difficult building materials for transmitting wireless signals Details
How it Works
Green Mountain Access will install multiple AirTies wireless access points to maximize coverage in your home.
Quality Wi-Fi For Your Home: Improved coverage and performance maximizes speeds and your overall Wi-Fi coverage and capacity by creating a seamless network of access points.
Extend Coverage: Establishes a coordinated multiple access point mesh Wi-Fi Network, extending overage where you need it.
Easily Scalable: Add additional access points to increase coverage where needed.
Stay Connected: Intelligent client and band steering features ensure seamless handover while moving around your home with your laptop or devices.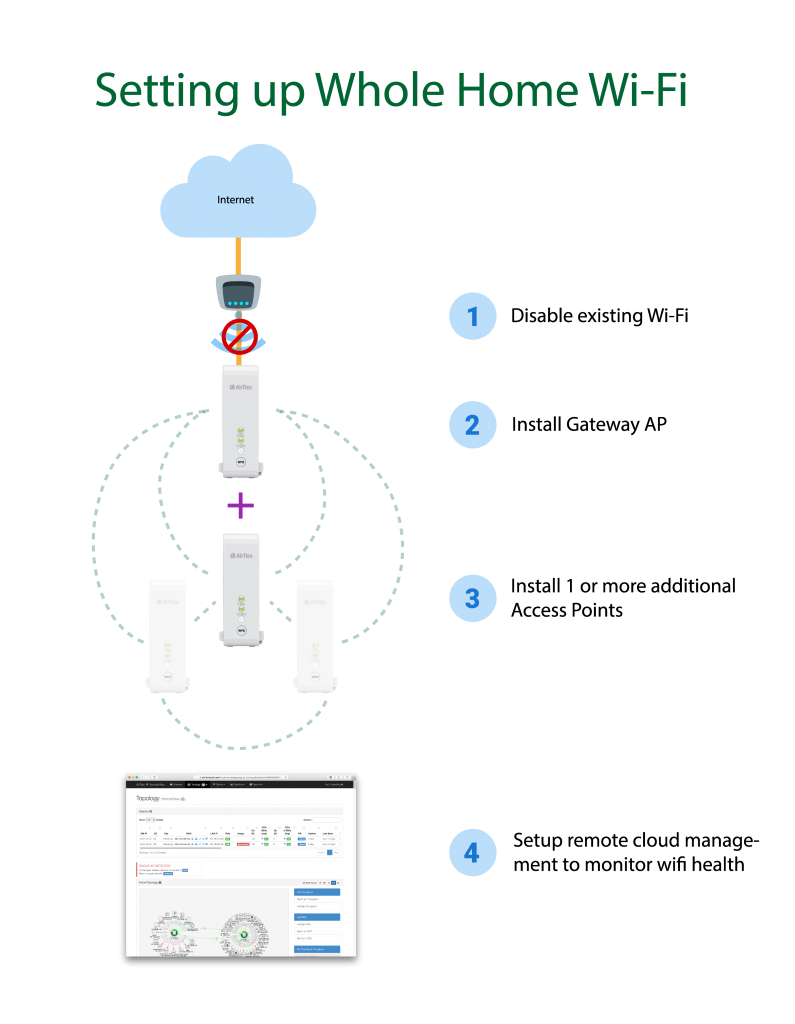 Whole Home Wi-Fi Pricing
Whole Home Wi-Fi from Green Mountain access is just $10.95* per month and includes two AirTies 4920 ac Wi-Fi access points. Additional Wi-Fi access points can be added for $5.45* per month for each additional access point if additional coverage is needed.
*Whole Home Wi-Fi equipment requires Green Mountain Access high-speed Internet service and a DSL or fiber modem/router. Pricing does not include basic rate for residential or business telephone line. High-Speed Internet service requires an active telephone line and modem. Applicable taxes, Federal Universal Service Fund Charge and equipment charges apply. Additional terms and conditions apply.

| | Managed Lease | Purchase |
| --- | --- | --- |
| 2 AirTies 4920 Access Points | $10.90/month | $199.90 |
| +1 AirTies 4920 AP | $5.45/month | $99.95 |
One-time $100 installation fee applies.

Taking the Next Step
Just like other technical service calls, we can do all the work for you.
Simply fill out this form or call (802) 496-3391 and let us know that "I need better Wi-Fi in my home!"
Someone from Green Mountain Access will be in touch as soon as possible to discuss how you can improve your Internet experience with Whole Home Wi-Fi.